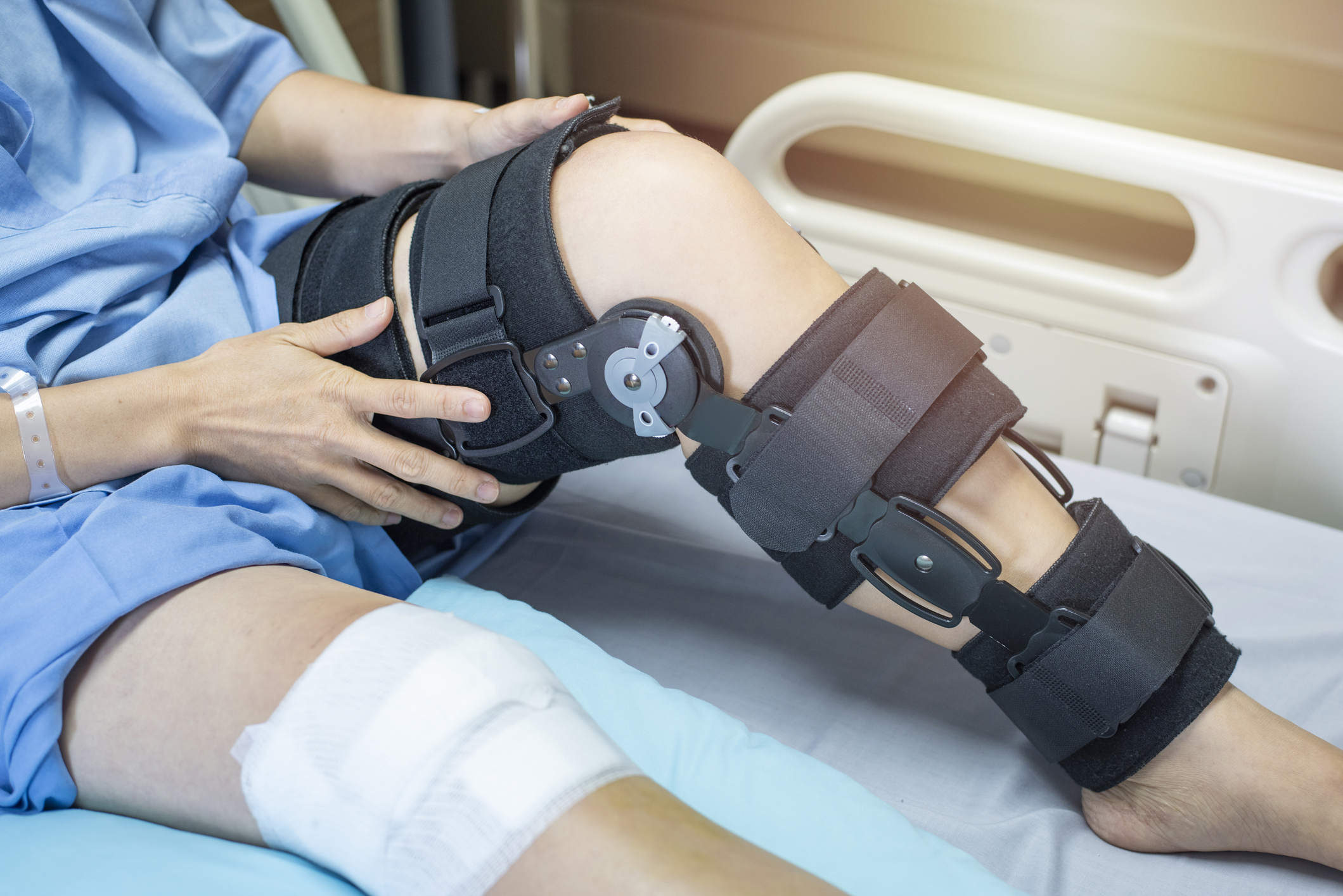 What's an ACL Injury?
Our knees are susceptible to injuries. This is especially true for athletes who have to do certain movements that put their bodies at risk (jumps, turns, twists, etc). One of the most dreadful injuries that a person could deal with is known as an ACL tear. When this knee ligament is injured, it causes a massive amount of pain for the patient, effectively rendering them unable to engage in their beloved sport or other physical activity.
At Progressive Spine and Orthopaedics, we specialize in helping patients overcome ACL tears and other troubling injuries. Our specialists can help address your concerns by the most efficient means possible.
What is an ACL?
The anterior cruciate ligament (ACL) is one of the major ligaments in the knee that connects the thighbone (femur) to the shinbone (tibia). Its role is to stabilize the knee joint, preventing the tibia from hyperextending.
When the ACL is damaged, it can cause the patient a significant amount of pain, instability, and limited mobility. Common causes of ACL injuries include sudden stops, changes in direction, jumping or landing awkwardly, or direct blows to the knee. ACL tears often require surgical intervention and extensive rehabilitation to restore stability and function to the knee joint. If left untreated, ACL injuries can lead to long-term issues such as chronic instability and an increased risk of knee osteoarthritis.
What Does ACL Surgery Involve?
ACL surgery, also known as ACL reconstruction, is a procedure performed to repair a torn ACL. The surgery involves replacing the damaged ligament with a graft, usually taken from the patient's own body (autograft) or from a donor (allograft). The procedure is usually carried out arthroscopically, using small incisions and a camera-guided instrument called an arthroscope.
The surgeon removes the torn ligament and prepares the graft, which is then inserted into the knee joint and secured in place with screws or other fixation devices. Post-surgery, patients must go through a comprehensive rehabilitation program in order to regain strength, stability, and proper functionality in their knees.
How Can ACL Injuries Be Prevented?
ACL injuries can be prevented by implementing certain measures. These include regular strength and conditioning exercises, proper warm-up and stretching before physical activities, using appropriate protective equipment, maintaining good form and technique during sports, avoiding risky movements or tackles, and participating in sports-specific training programs to improve agility and stability. Additionally, maintaining overall physical fitness and ensuring a safe playing environment can also help reduce the risk of ACL injuries.
What is the Takeaway?
ACL injuries are a serious matter that no patient ever wants to go through. Taking the proper precautions can help patients protect themselves from this issue. In the event of an ACL injury, it is vital that patients refer to a doctor right away to prevent any long-term effects.
At Progressive Spine and Orthopedics, our team of experts is well-versed in diagnosing and treating ACL injuries. Dr. Porter has aided countless patients in overcoming their injuries, enabling them to get back to doing the activities that they love and enjoying an elevated quality of life.
Reach out to us to schedule a consultation and learn more about ACL surgery.