Dr. Rovner of Progressive Spine & Orthopaedics is proud to work with the majority of leading insurance plans. Dr. Rovner is able to offer treatment to most patients within the limitations of the patient's healthcare budget.
No matter the coverage or insurance plan, it is always recommended to seek the consultation of board-certified physicians and insurance experts such as those of the Progressive Spine & Orthopaedic staff before planning a surgery.
Contact us today to schedule an appointment with Dr Rovner and his team!
Progressive Spine & Orthopaedics has a longstanding relationship with the following insurance providers listed below. If you do not see your plan listed, please contact us in order to schedule a consultation so that our insurance experts can review your plan with you and discuss financing options. We are confident that we can offer you affordable care!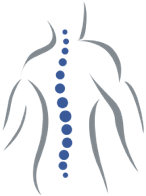 Insurance Providers
Dr. Rovner and Progressive Spine & Orthopaedics also see personal injury and motor vehicle injury cases, workman's compensation injuries, and second opinion consultations. If there are any concerns about the coverage offered by your insurance plan or your ability to be treated by Dr. Rovner, please contact us today to schedule a consultation.
Unfortunately, we do not accept any of the following insurances:
Medicare
Medicaid
Omnia
No Out of Network Benefit
You can always contact us directly if you have any questions.