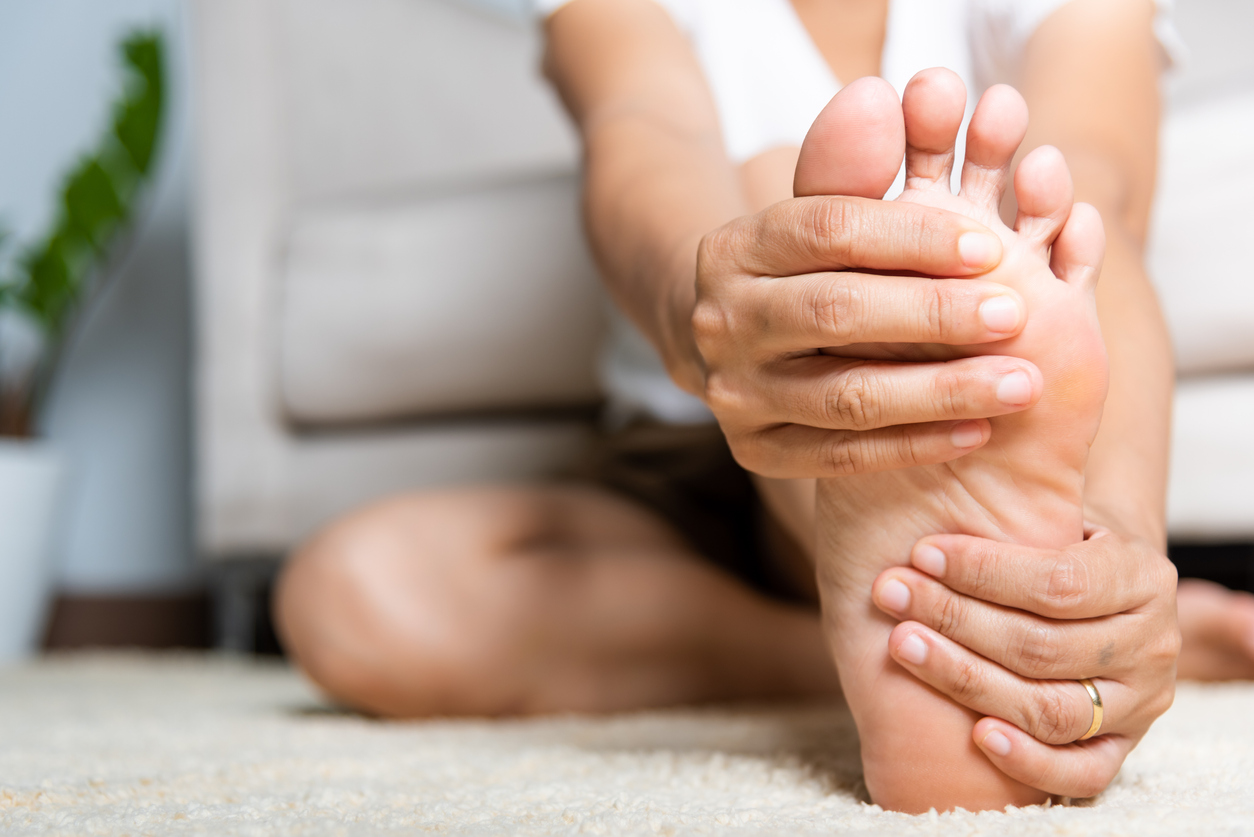 What Causes Bunions?
At Progressive Spine and Orthopaedics, Dr. Kang addresses a wide range of foot and ankle concerns at our state-of-the-art center, from severe trauma to bunions. What exactly is a bunion, and what causes bunions?
A bunion is a bony bump on the side of the foot at the base of the big toe, causing a change in the bone structure. Structural defects, too-tight shoes, and arthritis can cause the big toe to lean toward the second toe. This is usually painful and can be accompanied by calluses, corns, and redness. Dr. Kang at Progressive Spine and Orthopaedics can treat bunions with anti-inflammatory medication, steroid injections, or surgery to remove inflamed tissue and realign the toe by removing part of the bone.
Bunions Are Genetic
Bunions are generally thought to be genetic, occurring because of inherited faulty foot structure. Some conditions that contribute to causing bunions include:
Flat feet
Pressure from how you walk
Your foot shape
Excessively flexible ligaments
Abnormal bone structure
Some experts believe that improperly fitting shoes cause bunions, while others think ill-fitting shoes only worsen an existing structural problem
Without the proper care, such as changing your footwear or using orthotics, bunions can get worse over time.
Bunions Can Worsen Over Time

In some cases, the bump is painless. Over time, an untreated bunion will cause the toes to crowd together, causing pain and possibly a permanent deformity.
Bunions can be aggravated by and worsen over time due to:
Tight or too-small shoes that cause your toes to crowd together and put pressure on your big toe
Shoes that have high heels or pointy toes, as these shoe styles force your toes together
Standing for long periods
Arthritis symptoms in your feet
If bunion pads, toe spacers, and better-fitting shoes don't solve your bunion issues, you may need surgery which is known as a bunionectomy.
Bunions Can Be Prevented and Removed
Proper-fitting footwear is vital to preventing bunions or keeping an existing bunion from worsening. Dr. Kang can offer tips on how to select appropriate shoes. Generally, you should buy shoes with a wide toe box and soft soles while avoiding shoes that are narrow and pointed at the tip. You should also avoid wearing high heels that pressure the front of the foot. If you have flatfeet or another inherited structural foot problem, custom-fitted orthotics can help prevent or slow down bunion development.
Nonsurgical treatment options include:
Wearing shoes that have padded soles and provide adequate space for your toes
Have your physician pad or tape your foot into a normal position, which reduces pressure on the bunion
Taking over-the-counter pain relievers
Wearing over-the-counter arch supports in your shoes
If nonsurgical options don't help you, your doctor may suggest one of the many surgical procedures used to treat bunions. However, most surgeries to correct bunions include bunionectomy. A bunionectomy involves correcting the position of the big toe by removing some of the bone and removing swollen tissue from the affected joint.
Full recovery from a bunionectomy can take up to eight weeks, but in most cases, you can walk on your foot immediately following the procedure.
Choose Progressive Spine and Orthopaedics For Your Bunionectomy
If you have been suffering from foot and ankle pain associated with a bunion, it's imperative to choose an experienced surgeon who you can trust to get you back on your feet and relieve your pain for good. Dr. Rai Kang is board-certified by the American Board of Foot and Ankle Surgery and specializes in sports medicine, trauma, and reconstructive surgeries of the foot and ankle. Her background of extensive training and experience in foot and ankle trauma and deformities makes her the best choice for treating what causes bunions.