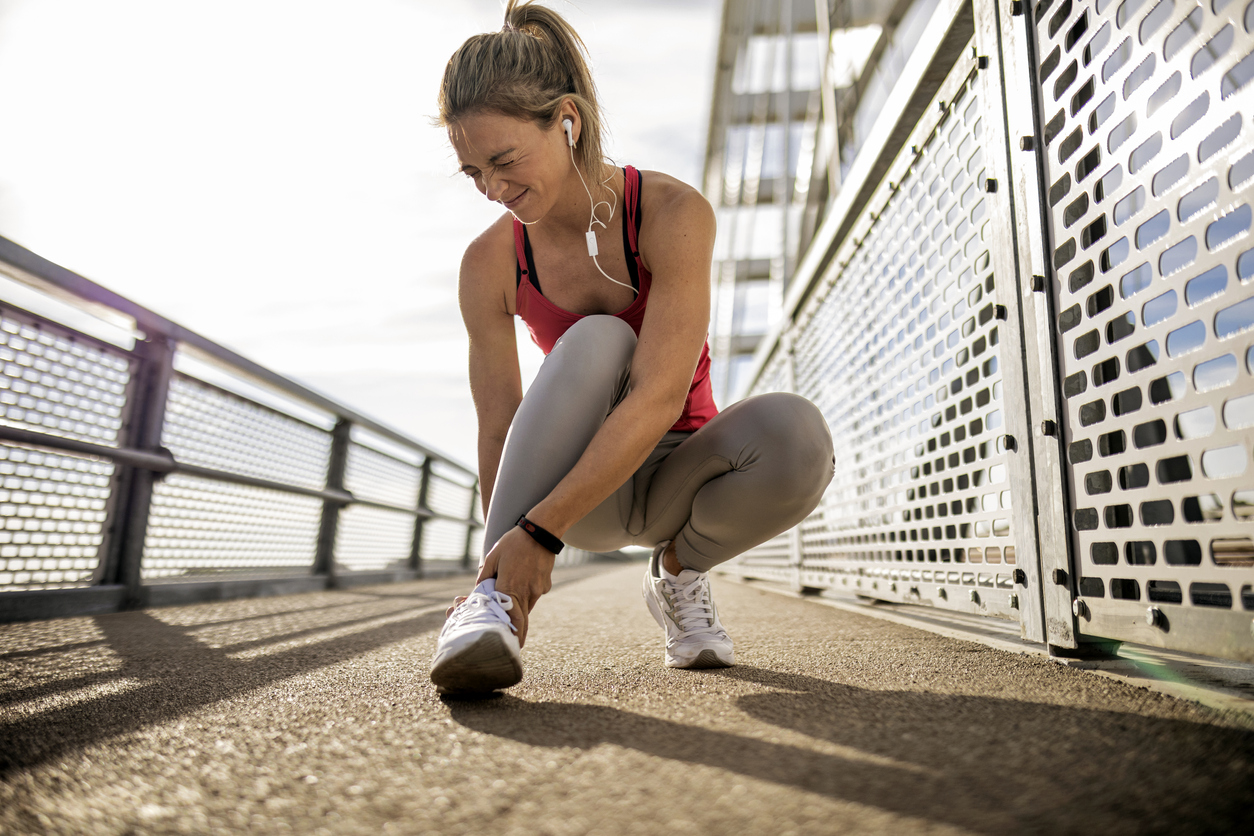 What Are the Different Types of Ankle Surgery?
Throughout the day, our ankles work hard to support our weight and keep us standing upright. They enable us to stand, walk, run, jump, and sit in chairs comfortably. While they may seem invincible at times, putting too much strain on them can cause problems. In most cases, a seriously injured ankle will not respond to conventional remedies and will require surgery.

What Are the Different Types of Ankle Surgery?
When determining which type of surgery is best, podiatrists must take into account the extent of damage to the ankle and some health factors. Once this information has been properly assessed, they can make a proper recommendation.

Ankle Arthroscopy
Conditions such as loose bone fragments, damaged cartilage, and torn ligaments, which often develop with a sprained ankle, can be addressed by way of arthroscopy. This minimally invasive procedure involves inserting an arthroscope (a small tube with fiber-optic video) through a small incision.
This video feed of the joint is transmitted directly to a video monitor in the operating room. This allows for a more precise procedure, as the surgeon can map out the treatment area before proceeding.
Other incisions may be made around the same area if needed. Surgical tools are then employed to treat the issues in the area. As the incisions with this approach are incredibly small and accurate, patients typically experience much less pain and discomfort following the treatment. Arthroscopic surgeries are usually performed on an outpatient basis.

Ankle Replacement
As the name suggests, ankle replacement surgery works by removing the damaged areas of the ankles and replacing them with prosthetics. Ideal candidates for this procedure are healthy patients who are struggling with arthritis. While this procedure can greatly reduce pain in the ankles, patients will still be instructed to avoid any high-impact sports, as the prosthetic is susceptible to damage.

Ankle Fracture Repair Surgery
Like most other bones in the body, broken ankle bones can be repaired through surgery. In most cases, this requires that the broken bone fragments be repositioned and held together with metal plates and screws. Over time, these fragments will fuse and heal.

Ankle Fusion
An ankle fusion procedure involves removing damaged tissue and joining the ankle bones with metal screws and plates. As with any other broken bone, the ankle fragments will fuse together over time. This approach is most often recommended for younger patients who lead more active lives. An important consideration with this method is that it can limit the ankle's range of motion, effectively putting more stress on the surrounding bones.

Lateral Ankle Ligament Reconstruction
Patients who have suffered from multiple sprains can benefit from a lateral ankle ligament reconstruction procedure, which is designed to fortify the ankle. This procedure involves tightening the loose ligaments in the area. This treatment is usually carried out on an outpatient basis.

What is the Takeaway?
There are multiple ways to address problems in the ankles. Factors such as the patient's age and the type of issues they are experiencing will determine what the best course of action is. No decisions on treatment should be made until the patient has referred to an experienced, well-revered practitioner. At Progressive Spine and Orthopedics, Dr. Kang has helped countless patients overcome their ankle issues and achieve an improved quality of life.