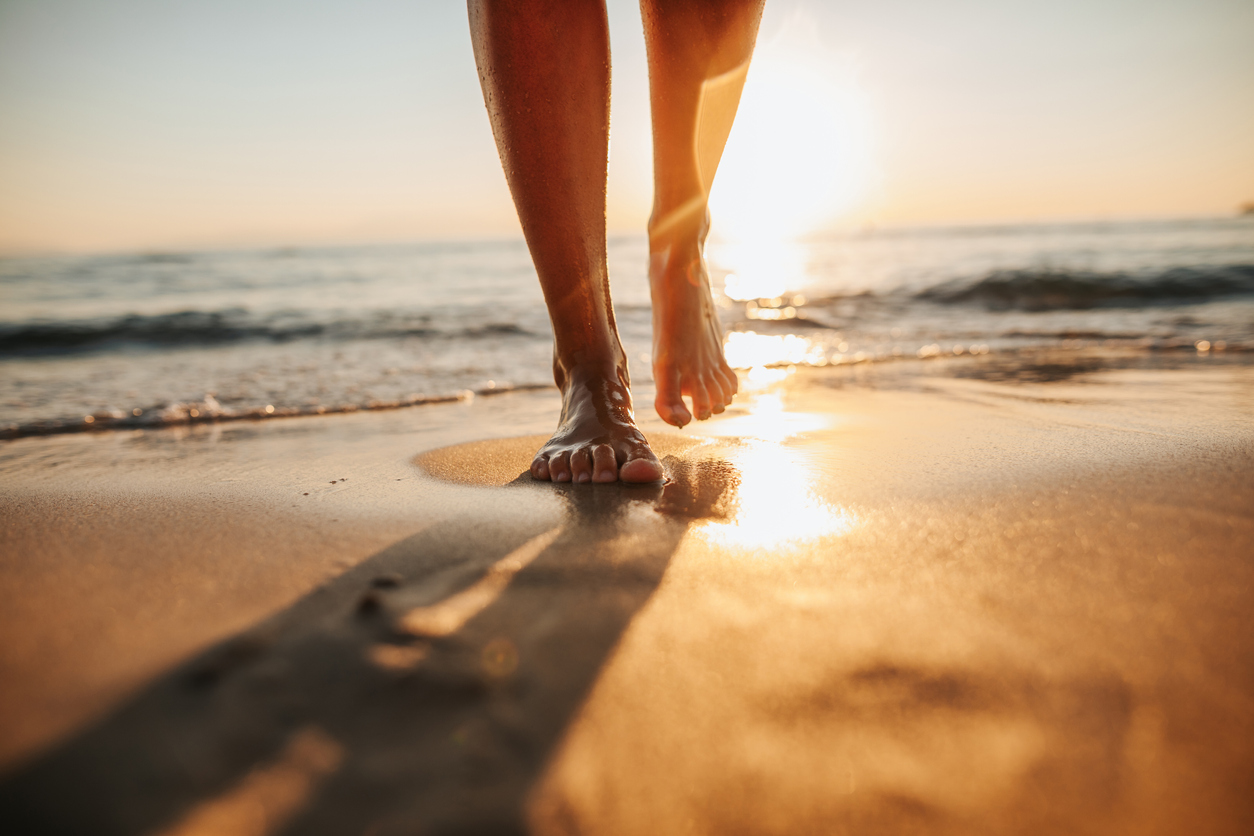 Symptoms and Causes of Neuromas
A neuroma is a benign growth of nerve tissue, usually between the third and fourth toe of the ball of your foot, occurring after an injury partially or entirely disrupts a nerve. For chronic conditions, surgery may be necessary to remove the neuroma and restore the foot's full functionality.
Neuromas are found on nerves throughout the body and involve the growth of extra nerve tissue. The existing tissue around the nerve becomes inflamed and gets bigger.
But how do you know if you have a neuroma, and what causes the condition?
Neuroma Symptoms Are All Internal
When you have a neuroma, you may feel like you're standing on a rock inside your shoe or your sock is folded over. However, there aren't any outward signs, such as a lump, so it can be challenging to determine whether you have a neuroma.
Some of the symptoms of neuromas include:
Pain between the toes while walking
Burning sensation
Tingling
Numbness
Swelling between the toes
Pain that's worse when you wear high-heeled shoes or stand on the balls of your feet
One of the first symptoms is that you may feel some pain initially, though it tends to start slowly. You can usually improve your symptoms at this stage by taking your shoe off and massaging your foot. However, neuroma symptoms get worse over time and require treatment.
Neuroma Causes and Risk Factors
Neuromas are caused by an irritated or damaged nerve between the toe bones. Several factors can contribute to their formation:
Biomechanical deformities, such as a high-arched foot or a flat foot, which cause instability around the toe joints and the development of the condition
Trauma that damages the nerve, resulting in inflammation or swelling of the nerve
Improper footwear that causes the toes to be squeezed together, such as high-heeled shoes higher than two inches
Repeated stress on the ball of the foot, such as while running during certain sports
Certain foot conditions that develop over time can raise your risk of developing Morton's neuroma, such as bunions and hammertoes
Progressive Spine and Orthopaedics Can Diagnose and Treat Neuromas
Getting neuroma treatment is essential because the neuroma can become larger without treatment, and the nerve damage may become permanent. If you have been suffering from foot and ankle pain, it's vital to choose an experienced surgeon who you can trust to get you back on your feet and relieve your pain for good.
Dr. Rai Kang at Progressive Spine and Orthopaedics is board-certified by the American Board of Foot and Ankle Surgery. She specializes in sports medicine, trauma, and reconstructive foot and ankle surgeries, and her background includes extensive training and experience in foot and ankle trauma and deformities. Dr. Kang's educational background and experience, combined with her many certifications, make her the best choice for neuroma treatment.