Learn more about a Chance Fracture
A Chance fracture is an unstable spine fracture that commonly occurs at the thoracolumbar junction, the region of your spine where the chest meets the abdomen. It is a horizontal fracture extending from back to front through the spinous process, pedicles, and vertebral body across all 3 columns of the spine. First described by British physician G.Q. Chance in 1948 as a "horizontal splitting fracture of the spine," it is a significant fracture which many times is associated with a visceral organ or spinal nerve injury.
This particular spinal fracture results from a flexion-distraction injury of the spine and has also been called a "seat belt fracture," resulting from a rapid deceleration in a motor vehicle collision while wearing a lap seat belt. Many times, because of the instability associated with this injury, surgical stabilization is recommended.
These images demonstrate the fracture in a patient who fell off their horse and suffered a severe injury. Successful surgery enables the patient to return to a high level of function after recovering and healing.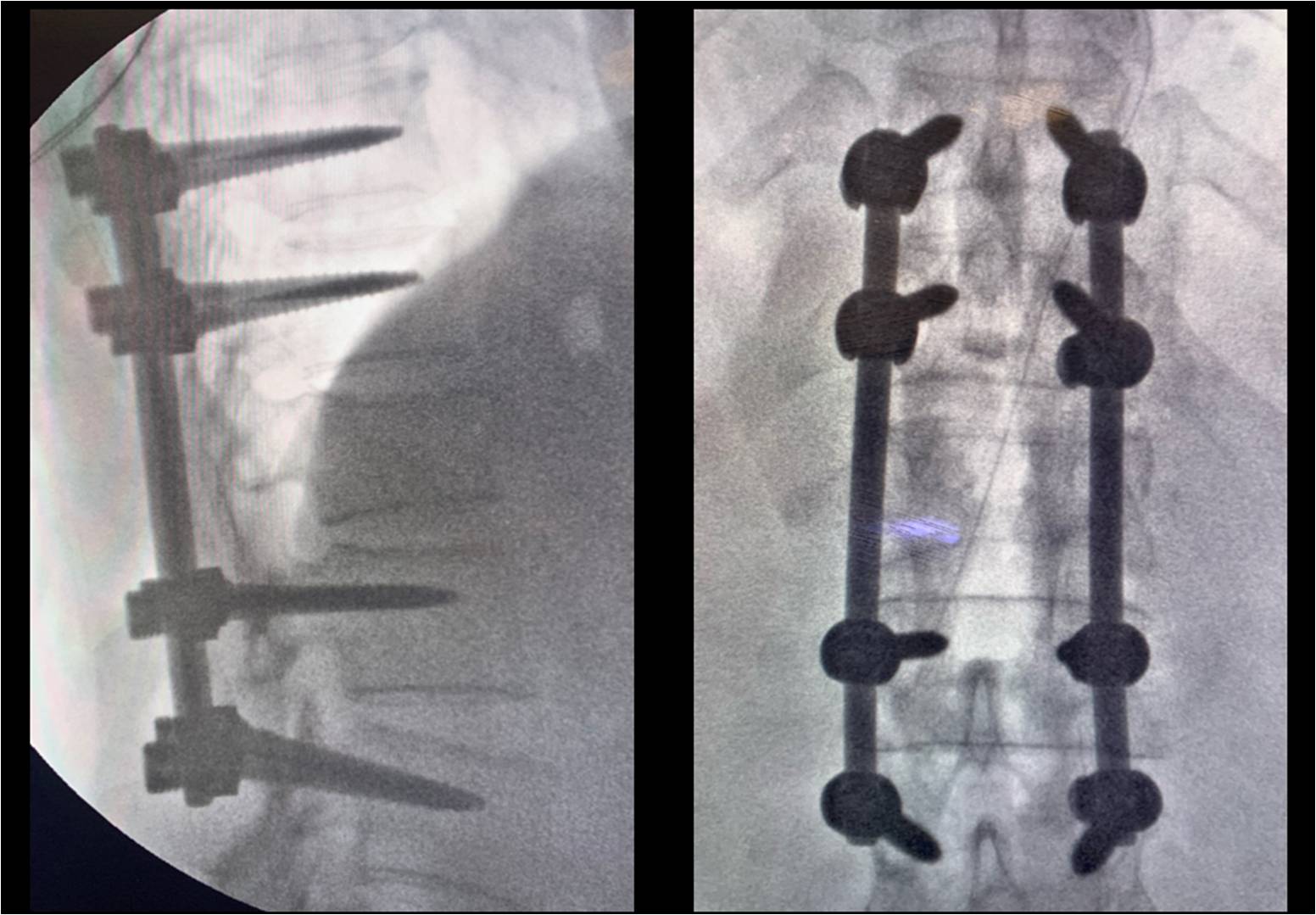 At Progressive Spine and Orthopaedics, our fellowship-trained spinal surgeons can best recognize and treat these injuries with the most technologically advanced techniques and instrumentation.