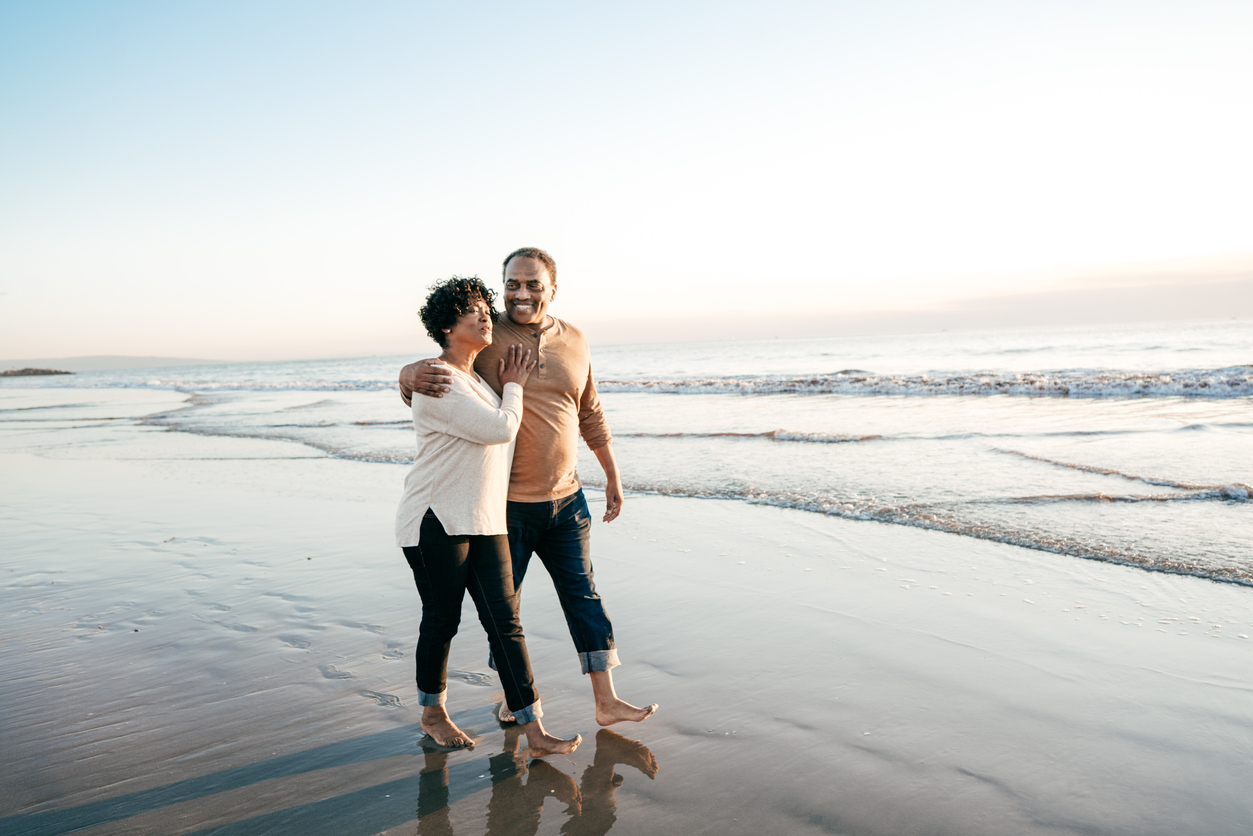 Is Walking Good for Arthritis?
For people with arthritis, exercise may be too painful. Walking, on the other hand, is a comfortable, low-impact form of movement that most people tolerate quite well. It can serve as an excellent segue between inactivity and activity, even for those with arthritis in a weight-bearing joint such as the knee or hip. Walking can help relieve stiffness, swelling, and discomfort while simultaneously helping to elevate your mood and supply fresh air to the lungs.
What Are the Benefits of Walking for Those With Arthritis?
Walking is simple — No one has to take a class to learn how to walk. It's an activity that you can get started with right away.
Walking is cost-effective — There are no fees, equipment costs, or memberships to deal with. You can walk in a park, along the beach, or around your own neighborhood.
Walking engages the whole body — When you walk, you use all of your muscles to sustain movement, balance, and posture. Even the arms and shoulders participate in supporting you while you walk.
Walking can burn calories — Although you may not associate walking with weight loss, it is one of the best ways to shed pounds and stay fit.
Walking can elevate your mood — Walking helps release endorphins that give you a brighter outlook. Walking in nature can be especially uplifting, as can taking walks with friends.
How Can I Get Started With Walking?
It is good to start with modest movement goals and take it easy. For instance, you could start with 10 minutes of walking a day, 3 days a week, and then eventually increase up to 30 minutes a day, 5 days a week. Consistency and commitment are more important than the actual amount of time you spend walking.
Find routes that are fun and comfortable for you and map out different walks that you might enjoy. Celebrate small victories along the way, and never berate yourself if you need a break. Over time, you will gain confidence and you will condition your body to be more flexible, strong, and fit.
Dealing With Pain
If you are struggling with arthritis in a weight-bearing joint such as the hip or knee, you might find that using trekking poles provides the stability and support you need. Using a pole can help you to cover more distance without succumbing to discomfort.
While mild muscle soreness is to be expected after walking and will gradually lessen as you become more active, you never want to ignore sudden, sharp, or severe pain in your joints.
If walking is too painful or difficult, you can still be active at home through gentle stretching exercises. Many individuals with arthritis also enjoy water therapy, where they can move in an environment that avoids putting pressure on the joints.
What is the Takeaway?
Arthritis is painful, but it doesn't deserve to rule your life. Walking is a gentle and enjoyable to fight back against the discomfort and receive multiple benefits for the mind, body, and spirit. The key is to start slow and always listen to your body's innate wisdom. Remember to celebrate when you achieve milestones and never be too hard on yourself if you need to take a break or cut a walk short. If it becomes too painful, make sure to schedule a consultation with Dr. Kang.