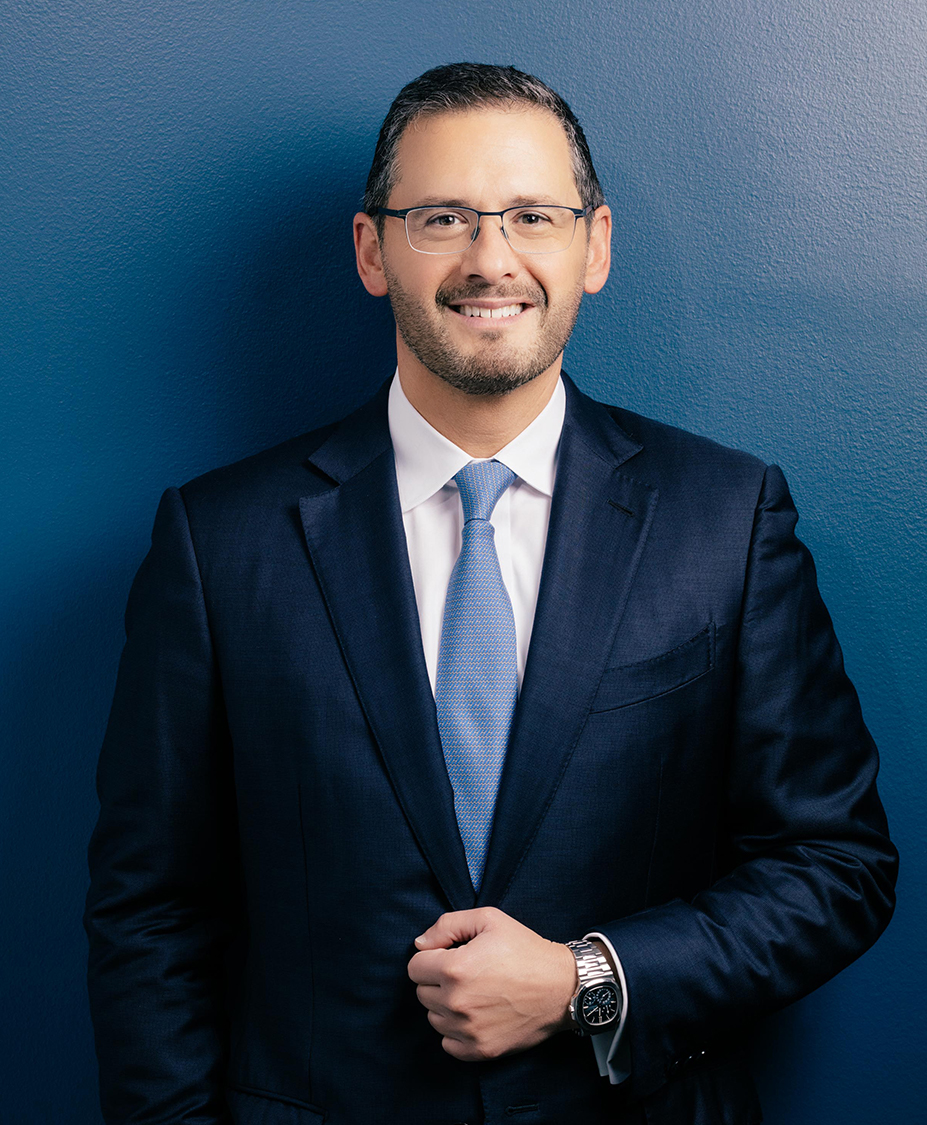 Dr. Joshua Rovner Reaches Milestone 500th Case at New Englewood Cliffs Surgery Center
Englewood Cliffs, New Jersey (April, 2023) - Dr. Joshua Rovner, a Board Certified Orthopedic & Spine Surgeon with Progressive Spine & Orthopaedics, recently completed his 500th implantation using Centinel Spine's STALIF C Stand-Alone Cervical Fusion family of devices. Starting in 2014 with the original STALIF C device, he recently reached this milestone at the new Progressive Surgical Center (www.progressivesurgicalcenter.com) in Englewood Cliffs, New Jersey with STALIF C FLX, the latest in 3D Printed technology.
Traditional treatment options for patients have typically included anterior cervical discectomy and fusion surgery with a plate and cage, performed to relieve the symptoms associated with cervical disc disease. As medical technology continues to evolve, Rovner has trusted the proven STALIF design with its advanced material options.
"The stand-alone anterior cervical discectomy and fusion (ACDF) approach enables me to avoid placing a plate on the front of my patient's spine, resulting in a proven 40% reduction in surgical time1 with a smaller incision and reduced risk of sustained long-term or later presenting dysphagia5,6," stated Rovner. "The STALIF family of devices is proven to enhance fusion rates for my patients across one & multiple levels2,3,4, while also allowing them to return sooner to their daily activities."
While not all patients are candidates for this specific procedure, Rovner and his team are dedicated to finding the best solution for chronic pain and spinal conditions thru a patient-centered, and progressive approach to care.
To schedule your consultation with Dr. Rovner, call Progressive Spine & Orthopaedics at 201-227-1299 or visit www.newjerseyspinesurgeon.com.
About Progressive Spine and Orthopaedics and Dr. Joshua Rovner:
Dr. Joshua S. Rovner, M.D. is a certified spine and orthopaedic surgeon specializing in minimally-invasive surgical techniques. Known for his patient-centered, progressive approach to resolving chronic back pain and spinal conditions, he is an unmatched spine specialist NJ patients frequently avail themselves of.
Since establishing his practice in Englewood, NJ, Dr. Rovner has earned a reputation for delivering cutting-edge, minimally-invasive spine surgeries. These advanced techniques are associated with a number of important patient benefits, including less blood loss, reduced risks, a faster recovery and less post-operative pain. As such, it is easy to see why he is regarded as a Top Spine Surgeon New Jersey has to offer.
As a board-certified surgeon of orthopaedic surgery with a practice specialization in spine surgery, Dr. Rovner brings years of experience and expertise to his work with every patient. He is known for a caring, thoughtful, and individualized approach, always taking the time to truly understand his patients and designing a tailored, specialized surgical plan based on their unique needs.
At Progressive Spine and Orthopaedics, with New Jersey locations in Totowa, Englewood, Edison, and Glen Rock, Dr. Rovner's years of experience and professional skills are completely focused on you. Expect a thoughtful, individualized approach that truly takes you into account as an individual. Dr. Rovner dedicates his time to understand your concerns, correctly assessing your pain and your needs, and designing a personalized surgical plan that achieves your goals.
To schedule your consultation with Dr. Rovner, call Progressive Spine & Orthopaedics at 201-227-1299 or visit www.newjerseyspinesurgeon.com.
About Centinel Spine, LLC:
Centinel Spine®, LLC is a leading global medical device company addressing cervical and lumbar spinal disease through anterior surgical access. The company offers a continuum of trusted, brand-name, motion-preserving and fusion solutions backed by over 30 years of clinical success—providing the most robust and clinically-proven technology platforms in the world for total disc replacement (prodisc®) and Integrated Interbody™ fusion (STALIF®).
Centinel Spine continues to advance its pioneering culture and corporate mission to become a catalyst of change in the spine industry and alter the way spine surgery is perceived. Centinel Spine remains the only company with comprehensive motion-preserving and fusion solutions for both cervical and lumbar anterior column reconstruction.
For more information on Centinel Spine products and technologies, please visit the company's website at www.CentinelSpine.com and connect on Twitter and Facebook.
References
Centinel Spine data on file; data is provided from three investigation sites (1 surgeon/site). Two sites are part of a prospective data collection study. Data from third site is retrospective.
Elshihabi, Said; A Retrospective Clinical and Fusion Analysis of the Device with Stem-Cell Derivative Bone Graft Material. March 2015.
Lane PD, Cox JL, Gaskins RB, Santoni BG, Billys JB, Castellvi AE; Early Radiographic and Clinical Outcomes Study Evaluating an Integrated Screw and Interbody Spacer for One- and Two-Level ACDF. Int J Spine Surg, 2015 Jul; 9 (39).
Vokshoor AM, Chan KL; Retrospective Clinical Outcome Study Evaluating the Efficacy of the Stand-Alone Cervical Device in Anterior Cervical Discectomy and Fusion. April 2015.
Smucker JD et al.; Comparison of Long-Term Differences in Dysphagia: Cervical Arthroplasty and Anterior Cervical Fusion. Clinical Spine Surgery, 2016.; dio:10.1097/BSD.0000000000000401
Alimi M. et al.; Anterior Cervical Discectomy and Fusion (ACDF): Comparison Between Zero Profile Implants and Anterior Cervical Plate and Spacer. Cureus, 2016; doi:10.7759/cureus.573