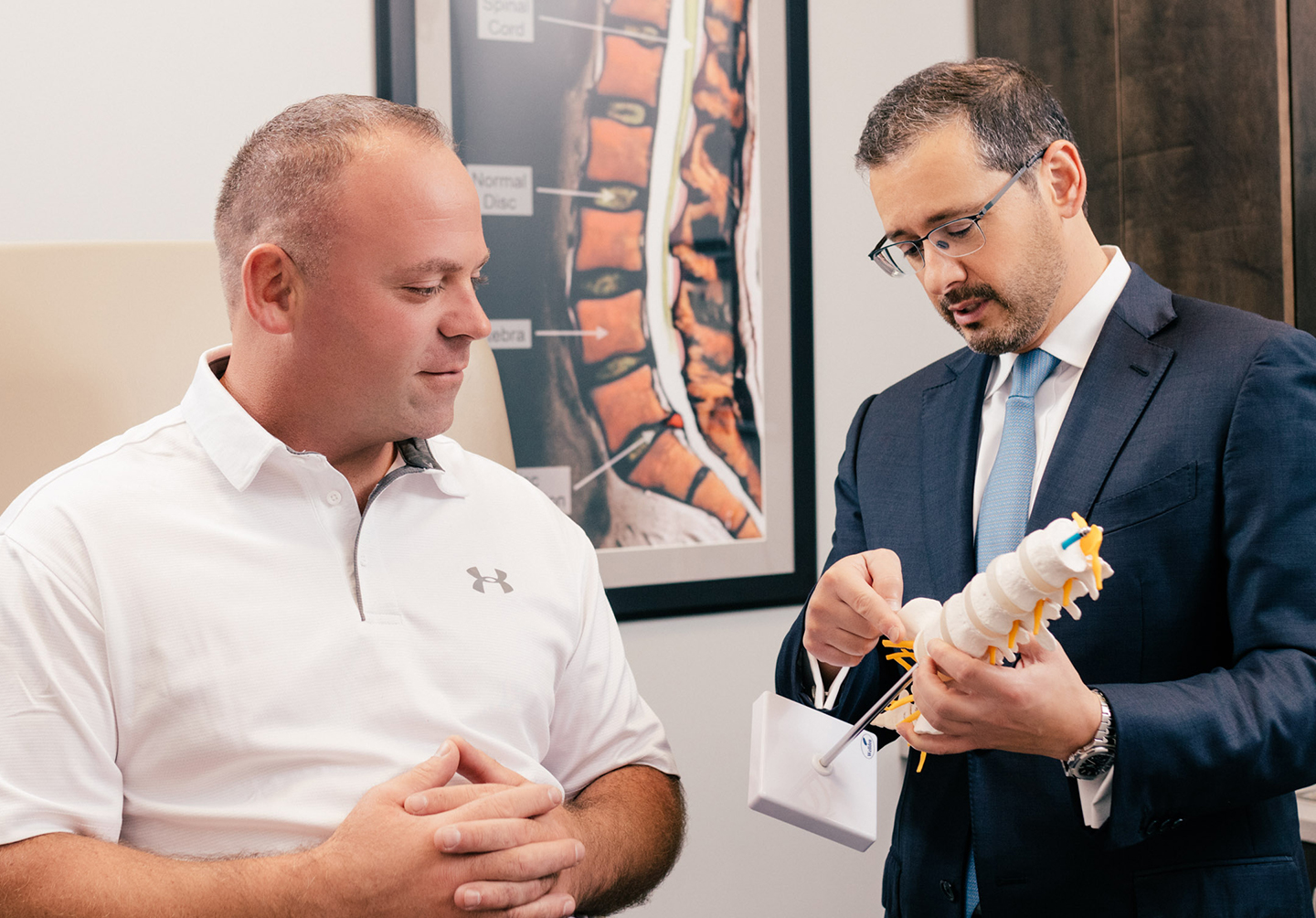 Being Prepared for Spine Surgery
Are you living with chronic back pain? Do you feel like nothing seems to alleviate it? It may be time for spine surgery. With major advancements in medical technology and techniques, spine surgery has never been safer or more effective. It can treat a wide array of issues, from herniated discs to spinal stenosis.
It is natural for patients who are slated to undergo spinal surgery to feel a bit nervous. However, it's important to remember that spine surgery can be a highly effective and safe way to address a variety of back and neck issues. The best way to have peace of mind leading up to a procedure is to prepare yourself for the surgery so that there are no unwanted surprises down the line. We have provided some information here for your reference.
Stay on Top of Medications
There are some guidelines to follow when it comes to managing medication intake before spinal surgery. While our suggestions here are well-educated, it is important that patients check with their surgeon before making any changes to their routine.
Cease the use of aspirin and anticoagulants, including Plavix, Coumadin, and Lovenox.

Refrain from taking any NSAIDs for at least a week leading up to the surgery. These products are blood thinners, meaning that they will increase the chances of excessive bleeding during the procedure. Some examples of these medications include Celebrex, Advil, Motrin, Voltaren, Diclofenac, and Indocin.

All herbal supplements and vitamins should be avoided for at least two weeks leading up to the procedure. This includes things like joint supplements, fish oil, Echinacea, vitamin E, ginseng, and garlic.
Stay Active
While spinal pain can be incredibly hard to live with, it shouldn't prevent the patient from getting regular exercise. It is vital that patients get regular exercise in the days leading up to the procedure. This encourages blood flow and also helps the patient stay fit. Being in good shape will lower the risk of complications during the surgery.
Refrain from Drinking and Eating Late at Night
Patients will be required to go under general anesthesia for the duration of the procedure. While anesthesia is totally safe, it can induce vomiting. As such, it is best if patients don't eat or drink anything late at night before coming in for the treatment.
Quit Smoking
It is strongly advised that patients cease all nicotine use prior to their procedure. Nicotine can negatively impact the body's ability to heal areas such as muscle, skin, and bones. Patients who continue to smoke in the days before their surgery put themselves at risk for postoperative complications, delayed healing, and infections.
Undergo Pre-Admission Testing and Admission
Patients must schedule an appointment for their evaluation tests several days before the day of their surgery. Some of these tests include:
Anesthesia briefing

Pre-registration for surgery

Electrocardiogram (EKG)

X-rays

Blood tests

Urine tests
Prepare the Items You Need to Bring
Patients will most likely be spending some time in the hospital following their procedure. Therefore, it is a good idea to pack any and all things you will want to have with you beforehand.
Some of these items may include comfortable clothes, slippers, and toiletry essentials. Having these on hand will ensure that patients feel comfortable during their hospital stay.
What is the Takeaway?
As a major surgery, spinal surgery must be taken seriously. It is highly recommended that patients prepare themselves for the treatment so that they can feel at ease when they come in. Taking these precautions ahead of time is essential for a positive spinal surgery experience.
At our state-of-the-art facility, our patients receive only the best in care from our team of top-rated professionals, including board-certified spine surgeons, nurses, and physical therapists. We use the most innovative minimally invasive techniques to ensure that patients experience as little discomfort and downtime as possible following the surgery. Beyond that, our compassionate staff is here to guide our clients all the way through the treatment process, from the initial consultation to their full recovery.
Don't let back pain control your life any longer. Choose spine surgery at Progressive Spine with Dr. Rovner and take the first step toward a pain-free future. Contact us today to learn more about how we can help you get back to doing the things you love.