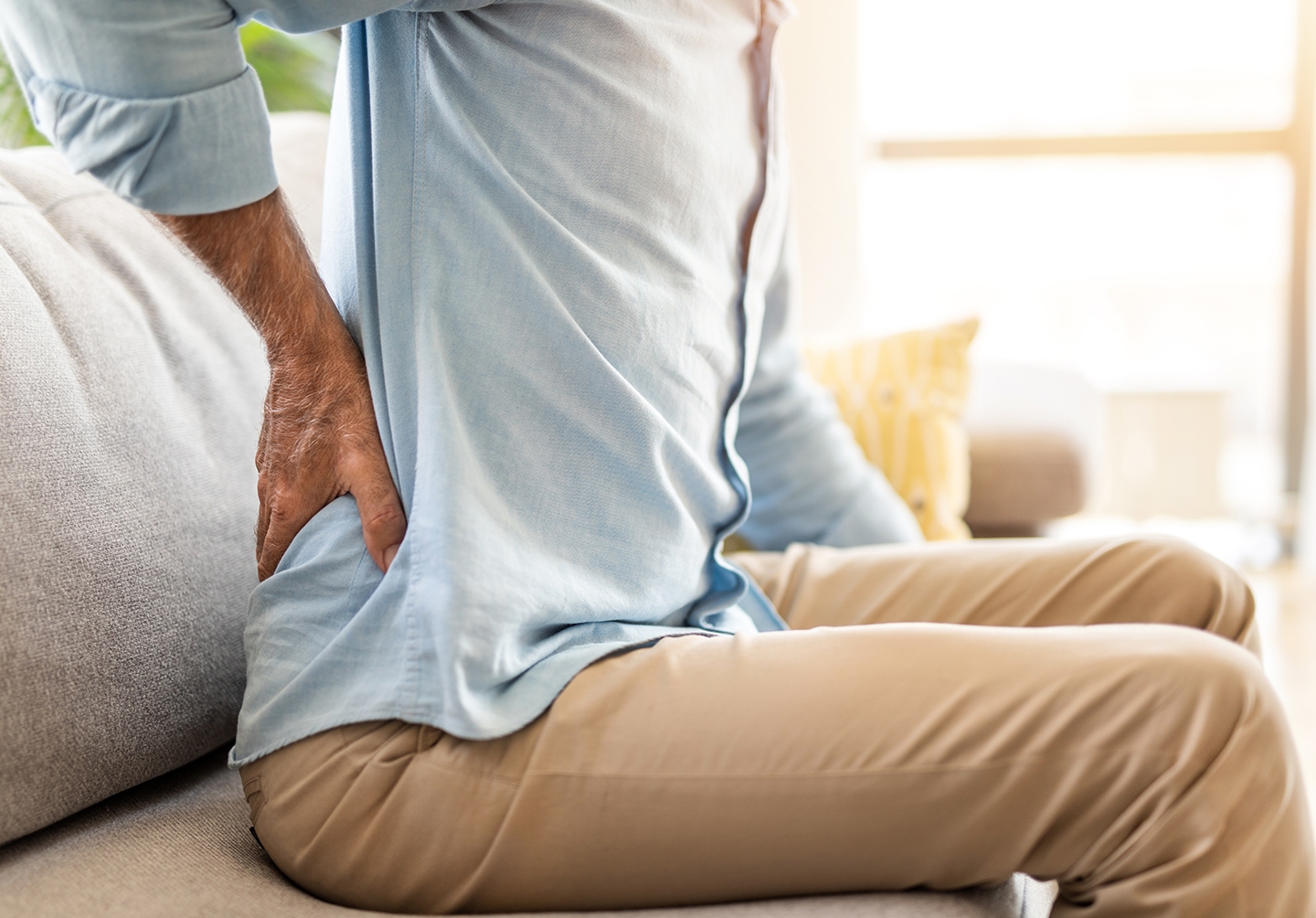 5 Ways to Relieve Back Pain
Everyone has gone through days where they spend hours sitting in a plane or behind their desk, or carrying heavy bags around. These situations can lead to back or neck pain that lasts for days on end. Luckily, there are some techniques that can help you avoid back pain and stiffness.
Weight Loss
It's no secret that obesity causes a myriad of health problems, many of which are life-threatening. Back pain is one of them. The human body is designed to support a finite amount of weight, and when the load is too large, the spine and joints are put under an excessive amount of pressure. This force on the spine leads to the deterioration of vertebrae which is directly linked to back pain.
Not only does maintaining a healthy weight decrease the need for back surgery, it can also ward off problems such as osteoarthritis, sciatica, and herniated discs.
Chin Tucks
Chin tucks are a helpful exercise for people that have to sit all day at work and experience neck strain. It involves lowering the head so that the chin is at a 45 degree angle to the body, sitting up straight, and pulling the head back, pulling the chin toward the neck. This stretch is simple and it keeps the neck in a solid position.
The Hurricane Stretch
Long periods of sitting in a chair or lugging around heavy objects can also cause serious problems in the mid back. The hurricane stretch is a vital tool for alleviating these issues. The first step is to clasp the hands together and stretch them out forwards. Next is to tuck the head between the arms and stretch the arms out as far as possible. Correct performance of this technique should lead to a sensation in the neck to mid back region.
Lumbar Support
Those that have to sit in uncomfortable chairs all day can benefit from extra lumbar support. Placing a cylindrical object, such as a water bottle, about half a foot above the tailbone can provide fast relief. Having good posture in general can also mitigate the incidence of back pain.
Use a Heating Pad
Using heating pads on and off for 15 minutes at a time is a quick way to relieve tension and stiffness in the back or neck. They come in handy when you are unable to go to physical therapy or you are going to be seated for a while.
What is the Takeaway?
There are various methods for dealing with back pain. If your lifestyle is contributing to your condition, it is important to employ these techniques regularly. As with any medical issue, it is recommended that you get in touch with a physician like Dr. Rovner to get personalized advice.