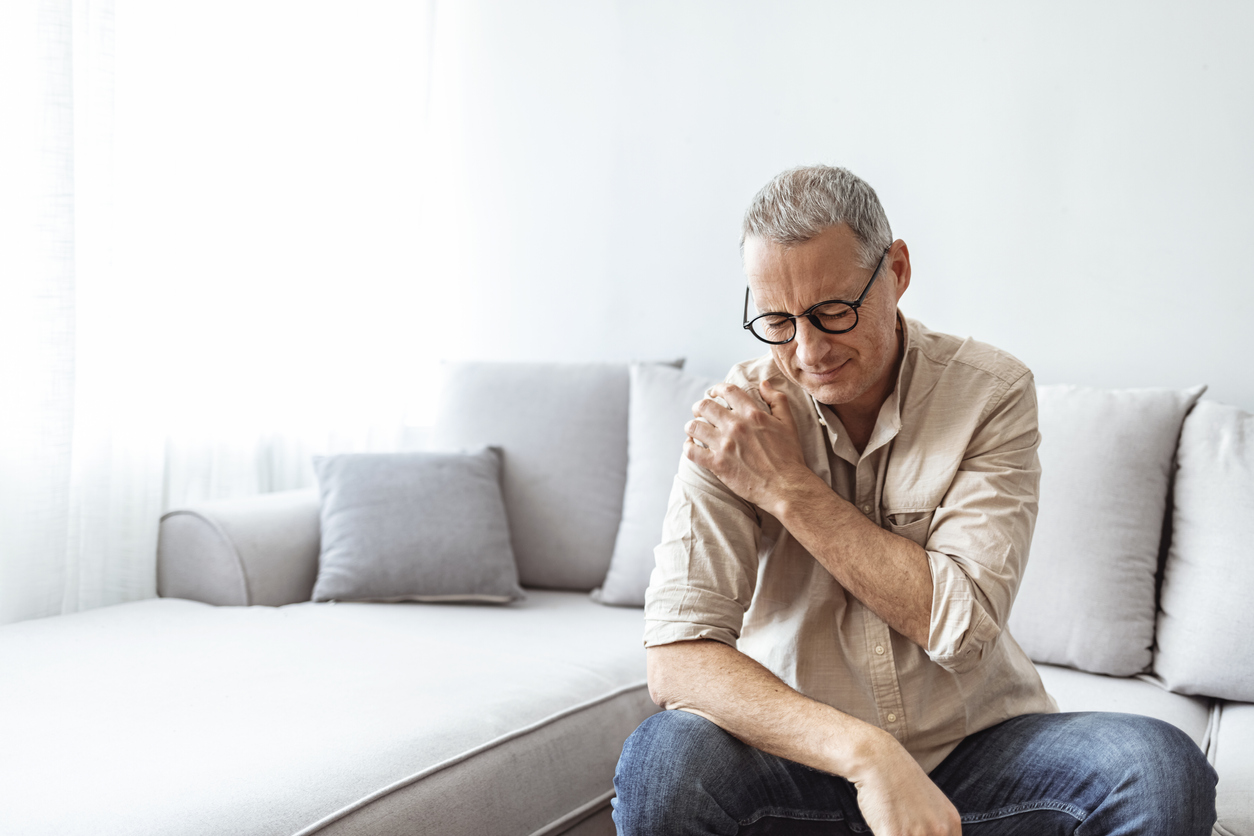 5 Tips for Reducing Shoulder Injuries
The most mobile joint in the body is the shoulder, allowing for a wide range of motion and athletic ability. However, this increased toll on the shoulder also makes it significantly more prone to injury. Several factors can contribute to this risk, including:
Aggressive overhead movements
Taking impact to the shoulder, such as when participating in contact sports
Repetitive motions
We at Progressive Spine and Orthopaedics believe prevention is critical when reducing various shoulder injuries. Here are five tips for doing just that.
Stretch to Increase Your Shoulder's Range of Motion
Everyone knows the importance of stretching before exercising, but correctly stretching the muscles you intend to strengthen is essential for restoring range of motion and preventing further injury. Our doctors can give you suggestions if you're looking for stretches to avoid reinjury and restore range of motion, such as the following that the American Academy of Orthopaedic Surgeons recommends:
Exercise to Keep Your Shoulders Healthy
Keeping your body in good physical shape with regular exercise and a healthy diet can help reduce the likelihood of developing a shoulder injury. Some tips for exercising to keep your shoulders healthy include:
Warm up before you work out
Start slow if you're returning to an exercise or sport after a while
Learn how to lift weights correctly, and don't lift more than you safely can
When you're increasing strength and flexibility to keep your shoulders healthy and prevent injuries, you must focus on form over the amount of weight. Poor exercise techniques can cause additional damage and create more issues later on. If you're unsure about your weightlifting form or want to put less stress on your shoulders, use resistance bands instead of free weights.
Be Careful at Work
Avoiding strain and misuse, especially while at work, can go a long way toward reducing shoulder injuries. Examples of shoulder safety practices to use at work include:
Maintain good posture when you sit or stand
When reaching, do not stretch your shoulders upward to your ears
Follow the rules for safe lifting by keeping your back straight and using your legs to lift
Rest for a few minutes every hour
Move around and stretch periodically
If you work at a desk, make sure your computer is at the best height and distance so you can comfortably use the keyboard
Invest in ergonomic workstation tools such as a standing desk, which can encourage proper posture to prevent shoulder, neck, and back pain
Consider Your Sleep Posture
Many don't think about how our sleeping position affects our shoulders. Considering your sleep posture and making some changes can reduce shoulder irritation while you sleep. If you are experiencing shoulder soreness and you sleep on your side, sleep on the opposite side of the sore shoulder. Alternatively, switch to sleeping on your back.
Listen to Your Body to Reduce and Recover From Shoulder Injuries
If your shoulder is sore after any activity, don't ignore it and try to tough it out. If the pain is severe and doesn't go away, see your doctor as soon as possible. Some advice for minimizing shoulder pain and swelling, and preventing future injuries, include:
Rest, rest, rest!
Apply ice every few hours as ice therapy is key
Be actively involved in your physical therapy when recommended by your doctor
Ask your doctor if you can take over-the-counter pain relievers such as aspirin, ibuprofen, or naproxen
Unless instructed to do so by a doctor, don't wear a sling; you want to keep your arm free to move while not overdoing it
Progressive Spine and Orthopaedics is Here to Help Reduce and Treat Shoulder Injuries
Progressive Spine and Orthopaedics and Dr. Porter are here to help you with your shoulder injury and issues. Dr. Porter is a board-certified Orthopedic Surgeon who understands the importance of your active lifestyle. He knows how difficult it can be to suffer shoulder damage as an athlete or highly active person.
Dr. Porter focuses on non-invasive and, when needed, minimally invasive arthroscopic techniques for treating sports-related injuries. With an impressive training background, including a fellowship in sports medicine, Brian Porter has been the doctor for professional hockey, football, and basketball teams. He is known for his friendly professionalism and outstanding outcomes with patients, making him the best choice for treating your shoulder injury.