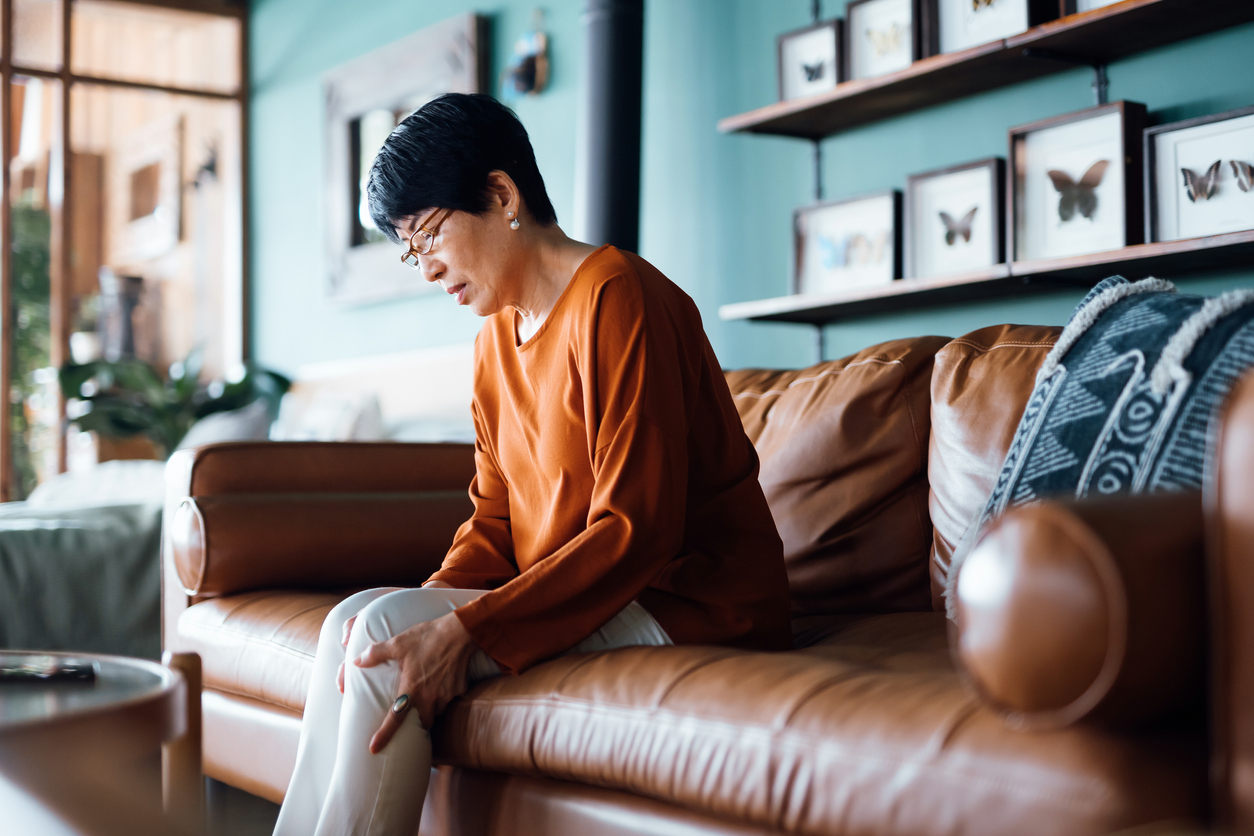 5 Helpful Tips for Managing Arthritis
It is estimated that one in four Americans suffer from arthritis, making it one of the most common conditions in the country. While it may provide patients comfort to know that they aren't alone in this struggle, the pain that comes with arthritis is still excruciating.
Patients who have been diagnosed with arthritis may have been recommended to take the route of joint replacement or surgery. While these solutions might be advantageous, they are usually considered to be the last resort after other treatments have failed.
There are various ways that patients can address their arthritis symptoms that don't require surgical treatments.
Over-the-counter pain medications
Over-the-counter analgesics, otherwise known as painkillers, such as Tylenol and NSAIDs (nonsteroidal anti-inflammatory drugs) can help mitigate issues such as pain and swelling. Topical, over-the-counter ointments that contain ingredients such as capsaicin, menthol, and lidocaine have also proven effective for these issues. The function of these products is basically to distract the user from their arthritis pain by inducing cold or warm sensations in the nerve endings.
Alternative medicine
In recent years, alternative treatments such as acupuncture have grown in popularity as a treatment for arthritis. Anti-inflammatory supplements like turmeric, willow bark, ginger, glucosamine, and chondroitin have also been shown to provide great relief to patients struggling with this condition. Nonetheless, it is important to mention that more research needs to be done to determine exactly how effective these products are. Patients should always consult their doctor before introducing a new supplement into their regimen, especially if they are currently taking other medications.
Weight Loss
Specialists across the board agree that the best way to alleviate arthritis symptoms is to lose weight. A study published in the journal Arthritis & Rheumatism found that patients struggling with knee osteoarthritis saw a drop of about four pounds of pressure on their knees after losing just one pound of weight.
The best way to achieve this is to get regular exercise. While it may seem difficult to exercise when in pain, there are certain activities that are safe and effective at reducing discomfort. Exercise promotes motion in the joints, keeping them lubricated. This helps preserve the patient's mobility while strengthening the muscles surrounding the joint.
Some exercises to consider include swimming, biking, walking, and other low-impact activities.
Physical Therapy
In cases where the previous steps are ineffective, physical therapy is the best choice. Just like exercise, physical therapy's focus is to strengthen the muscles around the joints, improving mobility for the patient.
This approach usually involves curating a workout regimen that consists of resistance training, strengthening workouts, and stretches. The techniques learned in these physical therapy sessions will need to be practiced regularly at home in order to elicit positive results.
Injections
Corticosteroid injections are another great method for mitigating pain and discomfort. These injections are administered to the joint, providing relief that can last anywhere from one to three months.
Hyaluronic acid is another injection that is commonly used. As this injectable is able to mimic the joint's hyaluronic acid supply, it acts as a natural lubricant for the joints (which have seen an extensive loss in this compound). The injections are typically administered over the course of a month.
What is the takeaway?
Overall, there are various steps that patients can take to reduce their painful arthritis symptoms. Speaking with a certified, experienced health practitioner can help these individuals better assess their situation and determine the best course of action for themselves. While arthritis is a difficult condition to live with, it's vital that patients remember they are not alone. Millions of people are living with arthritis and finding ways to live their lives happily and comfortably.