Sports Medicine Treatments at
Progressive Spine & Orthopaedics
Because contact sports demand well-above-average exertion, extended range of motion, use of controlled force, and involve the receipt of stress, pressure, and trauma, sports can cause significant injuries to the the body. Fractures, ACL/MCL tears, rotator cuff tears, and other injuries are common.
To help these active patients who are invested in physically demanding careers, Dr. David Porter specializes in minimally invasive arthroscopic techniques for the treatment of sports-related injuries. These techniques provide such a wide range of patient benefits, including fewer potential complications, shorter recovery periods, and overall improved outcomes.
When it comes to being an athlete, or even a person who prioritizes physical activity it their life, it is imperative to maintain healthy muscle, ligament and joint health. Trust your care to an acclaimed orthopedic surgeon in New Jersey who remains ahead of the curve in the latest developments in medical science.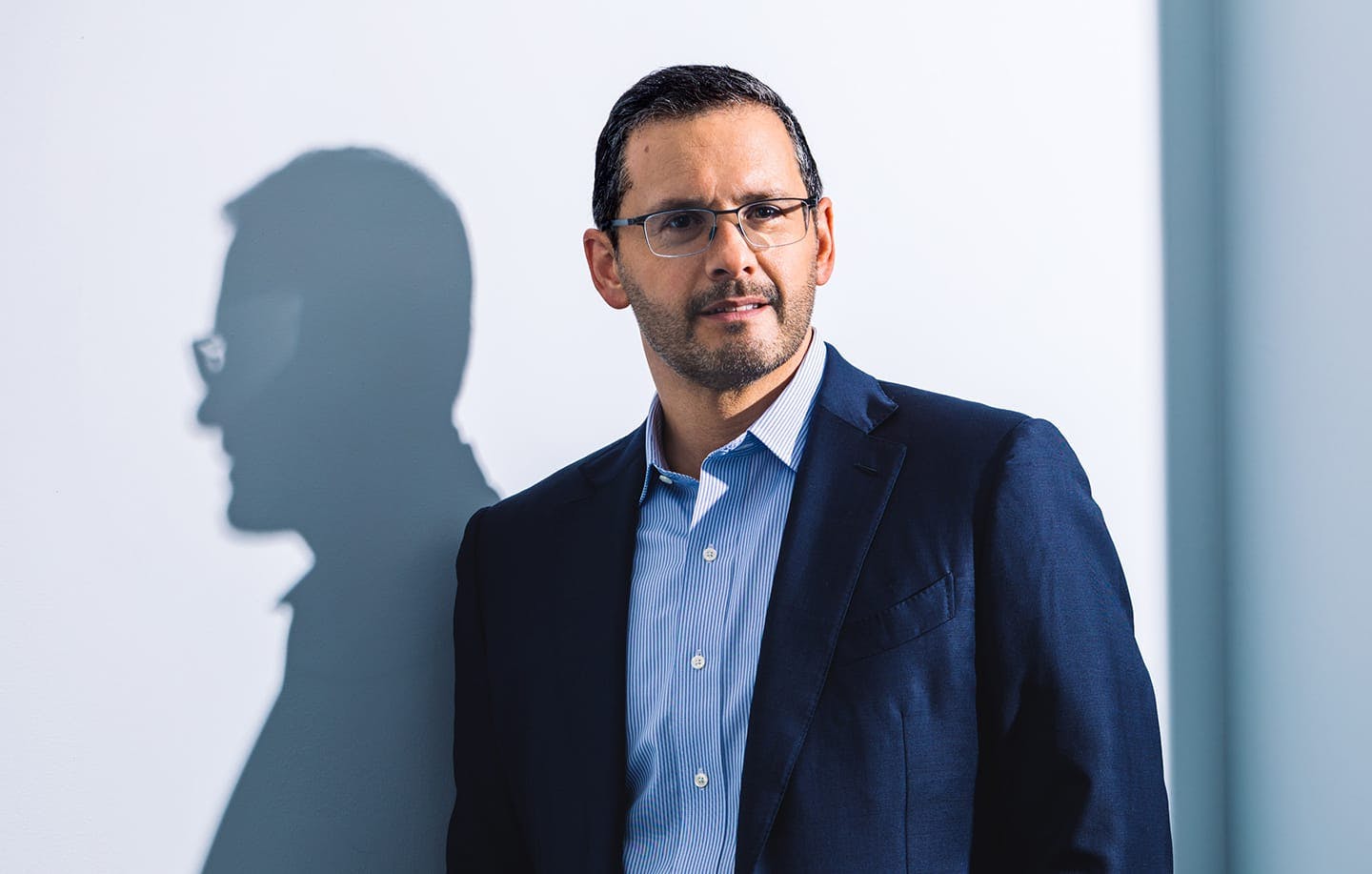 A global leader in robotic spine surgery
Dr. Joshua
Rovner
As one of the best spine surgeons in NJ, Dr. Joshua S. Rovner provides surgical treatment of pain related to the neck and entire back. Dr. Rovner is one of the few providers of spine surgery in New Jersey that specializes in both minimally invasive spine surgery and robotic spinal surgery. These procedures are safer and more precise alternatives to traditional surgery and are shaping the future of spinal and orthopaedic medicine. By helping individuals leverage more progressive means of minimally-invasive spine surgery, Dr. Rovner helps his patients undergo a smoother surgery with faster recovery times.
A patient-centered and personalized approach enables Dr. Rovner and his New Jersey spine surgery team to diagnose and treat problems related to deformity, trauma, and degenerative conditions. From traditional procedures like lumbar spinal fusion, sports medicine and disc replacement surgery to more advanced and minimally-invasive techniques like robotic spine surgery, Dr. Rovner is one of the most comprehensive and experienced providers of spine surgery available.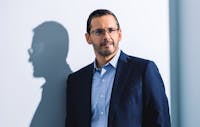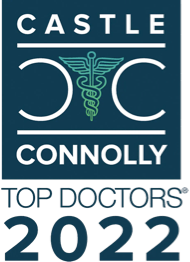 Dr. Rovner Named a Top Doctor by Castle Connolly
P.Q., Patient
I found the care and personal attention I received from Dr Rovner and his staff to be very professional as well as positive while planning my surgery… the anter...
W.M, Patient
The best experience I've ever had at a doctors office. Dr. Porter was clear and very easy to understand. He really tried to explain things so I would understand...
M.C., Patient
I have extensive experience with some of the top spinal surgical facilities in the area and in NYC and I feel extremely qualified to make the observation that i...
J.T., Patient
The entire experience was positive, we did not know what to expect at the start of this whole experience. Dr. Rovner and Kori were there to answer all of our qu...
M.L, Patient
Dr David Porter is incredibly professional. He made me feel rested and assured at every step while carrying out surgery on my wrist. I cannot recommend him enou...
B.S, Patient
Dr. Porter was absolutely lovely. He fixed me right up! Not to mention his bedside manner made me so comfortable. He even has a small sense of humor which is ni...
A.A., Patient
My cervical decompression fusion surgery was exactly as Dr Rovner had explained. My recovery was successful and better than anticipated. Dr Rovner, as well as h...
A.D, Patient
My experience with Dr Porter can only be described as wonderful. He is knowledgeable and very thorough. From my initial consultation to my post-op appointment...
D.S, Patient
Indeed, the most treasured of the Doctors I have been privileged to meet Dr David A Porter treated me as if I was a family member during all my meetings with hi...

A state-of-the-art treatment plan customized to your needs
During your private consultation with Dr. Porter, he will assess your concerns and perform a detailed physical evaluation to determine the most effective treatment approach. Dr. Porter is a trusted authority when it comes to noninvasive as well as minimally invasive treatment options. These may include:
Joint injections — Joint injections are effective for addressing conditions such as arthritis and chronic pain in the knees, shoulders, and other areas. The goal of this approach is to minimize swelling and inflammation, enhancing the patient's mobility and range of motion. Corticosteroid injections can help offset osteoarthritis, while hyaluronic acid injections can reduce joint pain in the knees.
Musculoskeletal ultrasound — The use of sound waves as a diagnostic tool has allowed sports medicine doctors to improve their accuracy and precision in terms of treatment. Previously, many musculoskeletal structures could only be viewed using an MRI or CT scan. Today, ultrasound technology is helping our physicians practicing sports medicine in NJ, to provide relief in the most minimally invasive and innovative ways possible.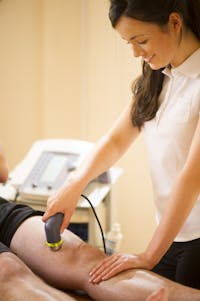 COMMON SPORTS INJURIES
Pro sports, school-sponsored sports, or vigorous exercise can all lead to injuries. Three common types of sports-related injuries include:
ACL/MCL MENISCUS TEAR
Abnormal twisting motions beyond the knee's natural limits can result in trauma to two crucial parts of the knee joint, namely the MCL and the ACL ligament. Typical symptoms include a loud popping sound that comes from the tearing of ligaments within the joint, extreme sharp pain and associated inflammation, and restricted movement including the ability to bend or stretch the knee.
Knee Injuries
ROTATOR CUFF TEAR
There are two main causes of rotator cuff tears: injury and degeneration. An injury to the rotator cuff, such as a tear, may happen suddenly when falling on an outstretched hand. It may also develop over time due to repetitive activities. The most common symptoms of a rotator cuff tear are recurrent pain, grating or cracking when moving your arm and limited ability to move your arm.
Shoulder Injuries
When a bone is broken in the extremities such as the elbow or shoulder, the condition is serious and requires immediate treatment to heal and prevent permanent damage to the bone or surrounding soft tissue. The symptoms include severe pain, tenderness, swelling, or limited motion.

What is Sports Medicine?
Sports medicine is an area of medicine devoted to the treatment and prevention of sports-related injuries. While many professional athletes pursue and receive sports medicine, the field is accessible by all. Anyone who has experienced a setback due to movement or exercise can benefit. The goal of sports medicine is always to assist patients in getting back to their normal routines as quickly and easily as possible.
Common concerns addressed by sports medicine include the following:
Fractures
Sprains
Knee and shoulder trauma
Tendonitis
Asthma due to exercise
Illnesses induced by heat
Concussions
Cartilage injuries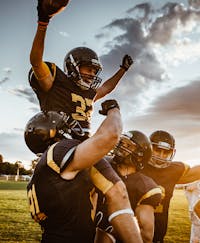 Advanced treatment
for sports injuries
Dr. Porter will thoroughly evaluate your condition to determine the most effective treatment. He is conservative, and may recommend modified activity, physical therapy, or bracing before resorting to surgery, but when surgery is necessary, you want a surgeon who employs next-generation techniques. Dr. Porter is among the most talented orthopedic surgeons practicing in the USA and offers his professional help and knowledge of sports medicine in NJ to professional athletes and amateur players who are suffering an injury.


Why choose Dr. Porter?
Dr. Porter is a board-certified and highly trained Orthopedic Surgeon that specializes in sports medicine in NJ, and can address issues such as knee and shoulder pain. He earned his medical degree at Rutgers Medical School. From there, he went on to become the Chief Resident in Orthopaedic Surgery at Lenox Hill Hospital in New York City. Dr. Porter expanded his knowledge in the field further by completing a fellowship in Sports Medicine at Miami Orthopedics and Sports Medicine Institute. During his fellowship, Dr. Porter focused on minimally invasive arthroscopic techniques for the treatment of sports-related injuries. Throughout his career he has worked with numerous athletic teams, most notably the NHL Florida Panthers, the NBA Heat and the NFL Miami Dolphins.